Cost Recovery Audit Update
Cost Recovery Audit Update
Published: August 24, 2023
Cost Recovery Audit Update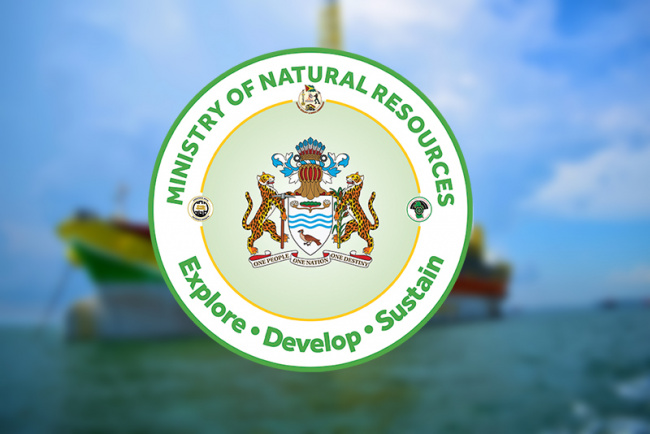 COST RECOVERY AUDIT UPDATE
Gov't working diligently to complete audits of Stabroek Block's costs
Kingston, Georgetown, Guyana (August 23, 2023) The Ministry of Natural Resources (MNR) and the Guyana Revenue Authority (GRA) is currently reviewing and verifying expenditure audits and verification of profit oil associated with the Stabroek Block operator's exploration and development campaign during the periods of 1999 to 2017, as well as the operator's activities for the periods of 2018 to 2020.
It should be noted that the 1999 to 2017 audit was conducted and completed solely by a foreign consultant, while a local consortium and foreign partner administered the 2018 to 2020 audit as part of the Government of Guyana's push to foster improved local content capacity development within the sector.
The current finalisation of the petroleum audits being done by the Government of Guyana encompasses the thorough examination of transactional records including receipts and payments as outlined in the Petroleum Sharing Agreement (PSA) of June 27, 2016, the Petroleum (Exploration and Production) Act of 1986, along with the standards set forth by the International Financial Accounting Reporting Standards and the Council of Petroleum Accountants Societies (COPAS). Thus, the audit process for the period 2018 to 2020 will be concluded subsequent to a comprehensive review of any identified audit exceptions and resultant conclusions.
The Ministry of Natural Resources and the GRA are working thoroughly to bring the audits to a total closure as efficiently as possible. The lessons learned from these processes will be adopted and applied for the 2021 to 2022 audit of the Stabroek Blick and other offshore operations of the Guyana Basin. The GoG remains committed to ensuring that all standards and principles are followed to guarantee the careful management of the nation's burgeoning petroleum sector.
END