Gov't extends Guyana 2022 Licensing Round schedule
Gov't extends Guyana 2022 Licensing Round schedule
Published: July 26, 2023
Gov't extends Guyana 2022 Licensing Round schedule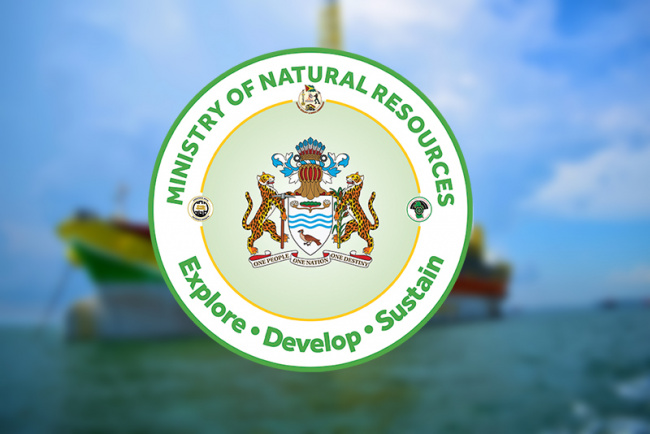 MEDIA STATEMENT
Gov't extends Guyana 2022 Licensing Round schedule
Kingston, Georgetown, Guyana (July 26, 2023) The Ministry of Natural Resources, on behalf of the Government of Guyana, is pleased to announce the extension of the Guyana 2022 Licensing Round's bid submission deadline to Tuesday, 12th September 2023.

The government's continuous efforts to streamline and improve the petroleum regulatory framework and the resultant comprehensive feedback received from our stakeholders have led to this necessary extension.

Whilst recognizing the new era of oil and gas development and investors' confidence in our economy, the government is working to ensure that this competitive licensing bids and future rounds are governed by a modern regulatory framework with improved technical and institutional capacities. Against this backdrop, the government will soon complement the model PSAs with a new Petroleum Activities Bill 2023, which will not only enhance the management of the sector but also provide improved economic measures for all licensees in the bidding round, as well as future development and production operations in Guyana's petroleum sector.

The Round, officially launched on December 9, 2022, continues to receive strong global interest. The government has benefited from insightful feedback during the consultation periods of the Indicative Terms and Guidelines, the draft model production sharing agreements (PSAs) and the draft Petroleum Activities Bill.

The Ministry of Natural Resources, and by extension the Government of Guyana, remains committed to the successful execution of the Guyana 2022 Licensing Round and the strengthening of the nation's fiscal and legal petroleum management frameworks.
END.
---
Related Document(s):