Oil Discovery in Corentyne Block at Wei-1 well
Oil Discovery in Corentyne Block at Wei-1 well
Published: June 28, 2023
Oil Discovery in Corentyne Block at Wei-1 well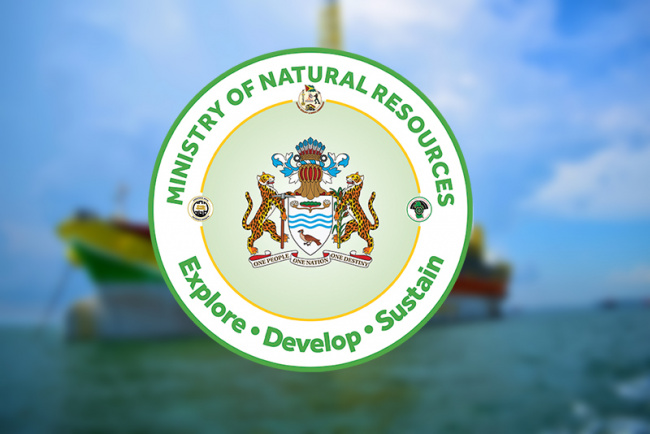 MEDIA STATEMENT
Gov't welcomes oil discovery in Corentyne Block at Wei-1 well
We are pleased to share a major update from the Ministry of Natural Resources regarding the Wei-1 exploration well in the Corentyne Block, undertaken by CGX Energy Incorporated and Frontera Energy Corporation. With drilling having commenced on January 21, 2023, the ministry is thrilled to announce the discovery of hydrocarbon-bearing sandstone reservoirs within the Maastrichtian, Campanian, and Santonian intervals.
Notably, the Maastrichtian and Campanian intervals have demonstrated a significant net pay of 23.5 meters, as reported to the ministry. In order to thoroughly evaluate the potential, CGX Energy is currently conducting comprehensive assessments specifically focused on the Santonian interval.
Preliminary investigations using wireline logs and core samples have revealed the presence of 64 meters of hydrocarbon-bearing sands within the Santonian interval. However, it is important to note that these findings are yet to be verified as no physical samples were obtained. To determine the net pay and establish a basis for evaluating this interval, an independent third-party laboratory will analyze the rock and fluid properties extracted from the Santonian core. This analysis is expected to take place over the next two to three months. The outcome of these evaluations will enable CGX Energy Inc. to ascertain whether the second discovery in the block holds potential for commercial interest. We eagerly await the results of this analysis.
This recent discovery marks a significant milestone in offshore Guyana's exploration endeavours, with a total of 45 findings since 2015, reaffirming the country's hydrocarbon potential outside of the highly productive Stabroek Block.
END