Prudent Management of Guyana's Emerging Petroleum Economy
Prudent Management of Guyana's Emerging Petroleum Economy
Published: July 14, 2021
Prudent Management of Guyana's Emerging Petroleum Economy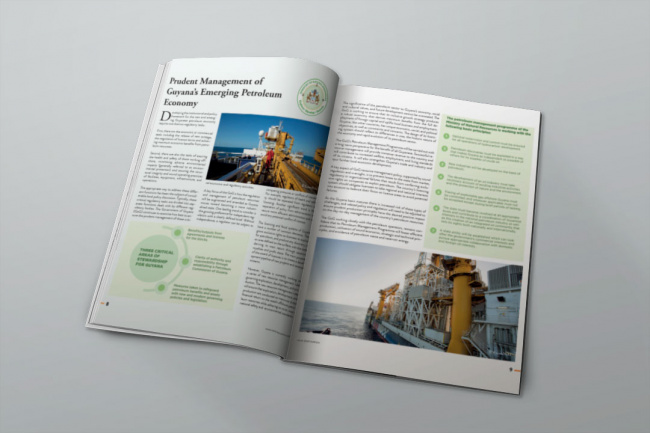 "Developing the institutional and policy framework for the new and emerging Guyanese petroleum economy requires two distinct regulatory tasks." Economic or commercial tasks and tasks of assuring health and safety.
First, there are the economic or commercial tasks including the release of new acreage, the negotiation of licence terms and achieving maximum economic benefits from petroleum resources
Second, there are also the tasks of assuring the health and safety of those working offshore, minimising adverse environmental impacts (generally referred to as environmental protection) and assuring the structural integrity and sound operating practices of facilities, equipment, infrastructure, and operations.
Click Here to read the full article on Page 8 of the June 2021 edition of CENTRE.gy.